It is with much sadness that we learn of the passing of Julian Bream on Friday 14th August. Julian was a legendary figure and inspiration internationally, and particularly here in the UK, where his contribution holds a personal significance for many devotees.
In 1972 I was fortunate to have participated in one of his masterclasses, at the University of Warwick and, even by this time, when he would have been in his thirties, his reputation as a performer had received the highest accolades.
Many things stay in the memory of that day. One sensed a great reverence as soon as he addressed his instrument with the very special, focused sounds he drew from it. Instruction and discussions were based mainly around interpretations with thoughts and considerations of the general character of the composition and its development. One never felt that he was in any way the slave to a rigid School of playing: for him, technique had to be the servant of the performance. His related attention to detail was remarkable: in Britten's Nocturnal – "use one right-hand finger to play these notes – that will render just the right amount of staccato". The classes went very well; he was tough but kind with his criticisms. The thoroughness certainly left us all quite exhausted by the end of the session.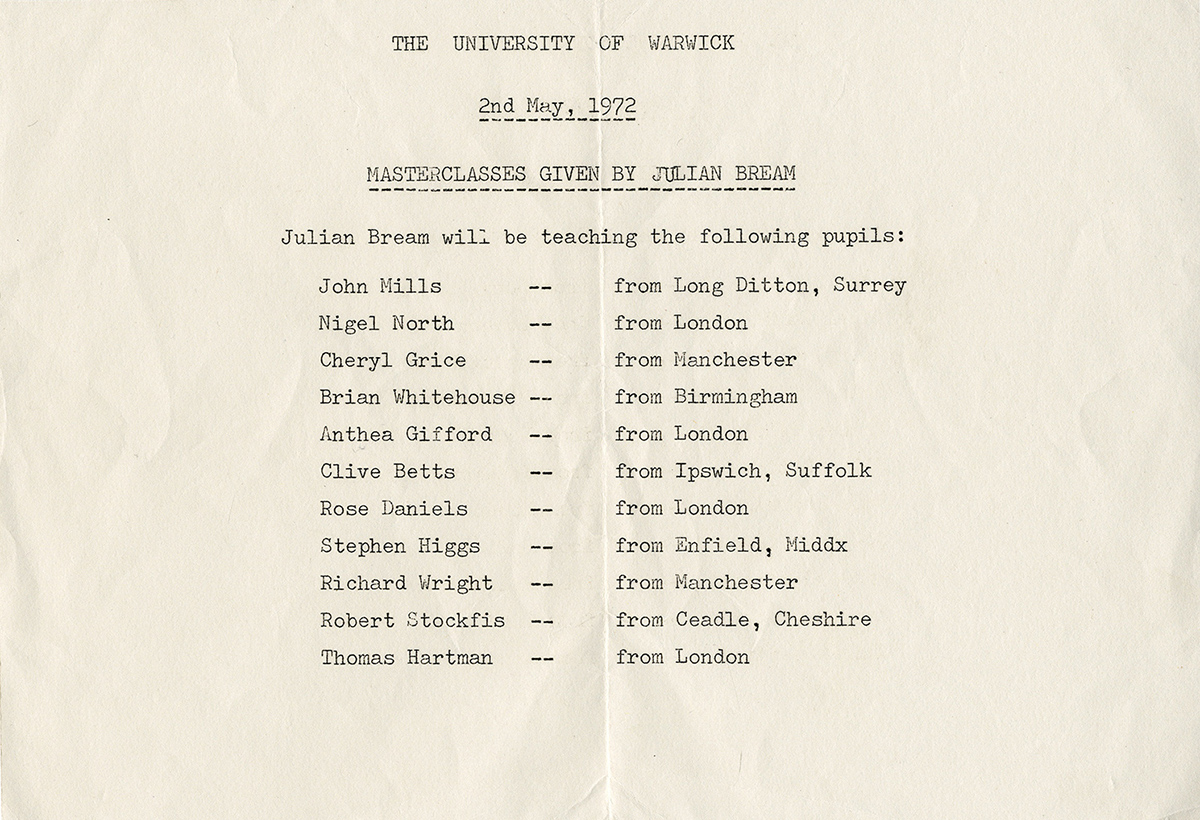 In parallel with Julian's classes for guitarists, Peter Pears conducted classes for the singers, and the following day they gave a joint concert in the University's recital hall. What a memorable event that was! The first half demonstrated Julian's considerable prowess on the renaissance lute and consisted of English lute songs by John Dowland and Thomas Morley. Also a fine and virtuosic rendition on the lute of Dowland's celebrated Fantasy in G Major.
The second half was for guitar and voice. Throughout this recital Peter Pears' constant clarity of diction left one in no doubt as to the story line, so important in the rendered offerings, and Julian's sympathetic accompaniments displayed the utmost sensitivity. We were treated to Mátyás Seiber's French folk Songs and Benjamin Britten's wonderful Songs from the Chinese and Happy Were He from his opera Gloriana. Also Manuel de Falla's Homenaje pour Le Tombeau de Claude Debussy – a composition that Bream loved, by a composer that Britten too held in high esteem. Thus concluded two blissful days that demonstrated Julian's wonderful musicianship and reminded us of his contribution to both instruments in those pioneering days.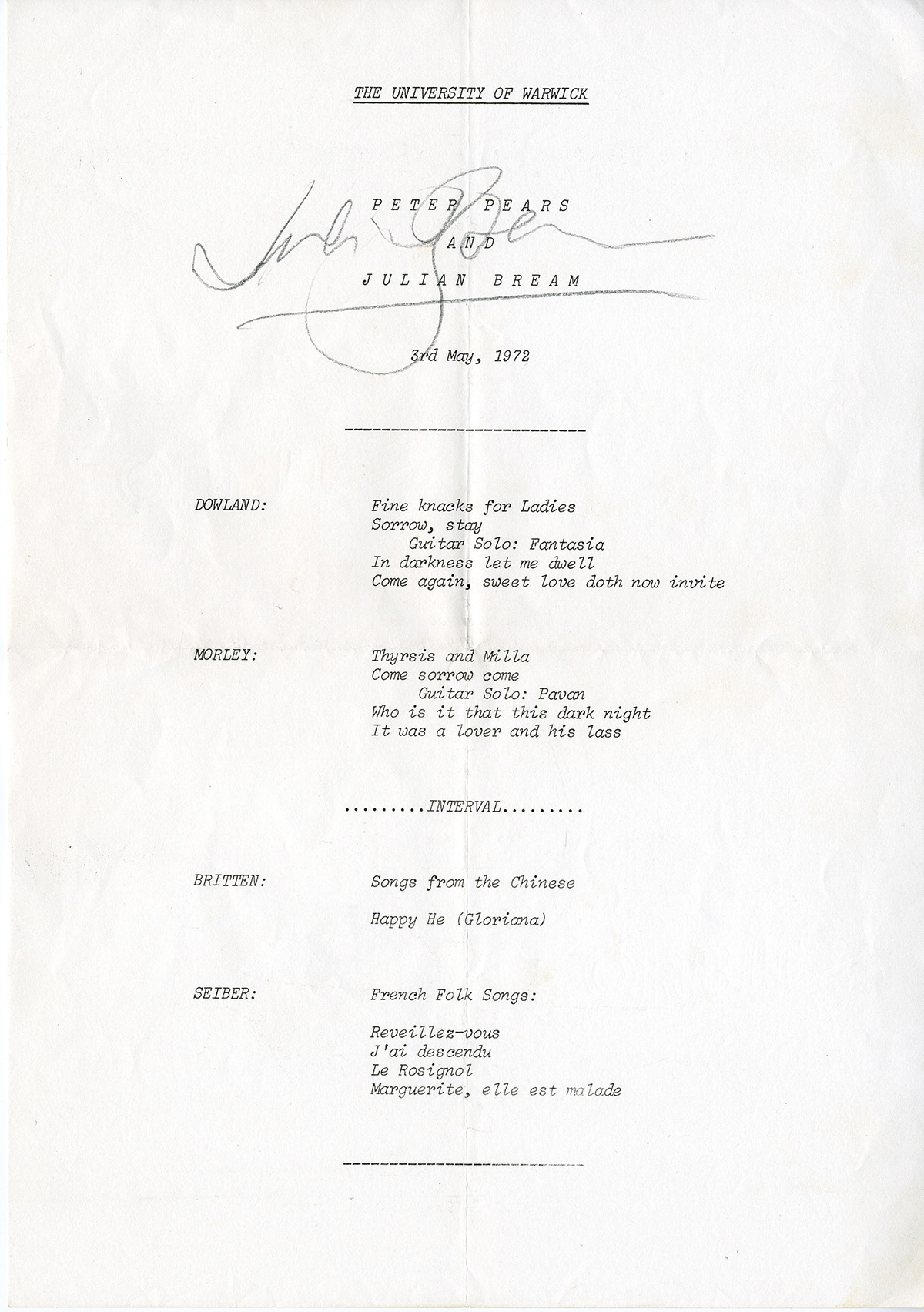 His legacy is now a vast number of superlative recordings, including compositions written at his specific behest, with particularly fine works by Benjamin Britten, William Walton and Hans Werner Henze. The quality and sheer amount of work he accomplished is astonishing: a shining example to all students and lovers of the instrument.
In any final assessment, it has to be said that Julian Bream was a great artist who will be very sorely missed.
Brian Whitehouse